Hits such as 'I Want You Back,' 'ABC,' 'Thriller,' 'Billie Jean,' 'Smooth Criminal,' 'Black and White', 'Man In The Mirror' and many more, to create the ultimate Michael Jackson experience.
Whether you are new to the world of Michael Jackson or grew up in the shadow of the Jackson 5. This is a show not to be missed!
Starting at 7.30pm, enjoy a three-course set dinner, entertainment and disco to finish at 12.30am.
What's included?
3 course dinnner
Half bottle of wine per person
Entertainment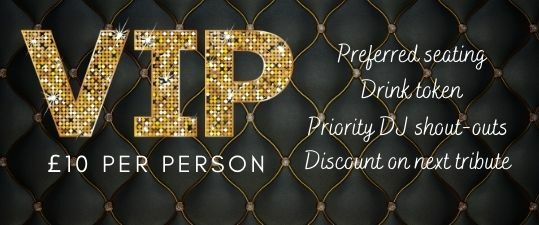 Terms and conditions apply. Tribute Night Event: From £65 per person when you book online