TOPTRACER RANGE

offers an interactive and social experience that is perfect for all levels. With real-time data, players can compete in a variety of games, improve their skills, or simply be introduced to the game of golf.
TOPTRACER is revolutionising how people watch golf on TV. Utilising advanced proprietary technology, TOPTRACER captures and displays ball flight in real-time during more than 100 broadcasts per year—making it the most used ball-tracing technology in golf.
TOPTRACER RANGE delivers the same ball-tracking technology that traces the shots of the game's best players on TV.
Toptracer shows the flight path of golf balls with valuable shot data. The technology redefines the driving range experience – from a functional training day to an exciting experience for all ages and abilities.
The revolutionary technology creates an "in-game" experience, enabling you to hit the shots but see them on the screen – this includes virtual golf courses.

Players can use the TOPTRACER RANGE Community App to link their personal profiles to access their entire history of shot data, including specific club performance details, as well as how they rank against other players on leaderboards.

The result, a fun, engaging, tech-driven experience that appeals to seasoned players, range rivals, friends, family members, and even first-time golfers.

TOPTRACER

Games modes
Warm Up

My Practice

Toptracer 30

Closest to the Pin

Long Drive

Points Game

Virtual Golf

Approach Shot Challenge

Driving Challenge

Go Fish

Whittlebury Park has 10 x TOPTRACER RANGE bays available to book in 30mins, 60mins, 90mins & 120mins slots. Range bay prices below are per bay not per number of users.

You can either book online or pay on arrival (please note that if you pre-book online the bay pricing is cheaper and guarantees your booking).


As the driving bays here at Whittlebury Park can be utilised with or without the use of the TOPTRACER technology, driving range balls will be purchased and dispensed separately on arrival. We have a ball dispensing machine accepting both contactless payment and/or our existing driving range cards.

Driving Range Card

The existing range top-up card is still active with 1 x credit now = 20 balls.
Credit top-up will be available from the Pro shop located at the front of the Atrium Building.
10 x Credits = £20.00
20 x Credits = £35.00
50 x Credits = £85.00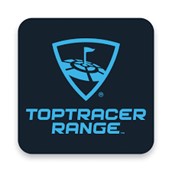 Use the TOPTRACER COMMUNITY APP to create a profile and instantly become part of a global golf community. The app stores data from practice sessions so players can monitor changes and fine-tune their swing over time. Existing app users can link their personal profile on visiting Whittlebury Park and access their entire history of shot data, including specific club performance details and how they rank against other players on leaderboards.
Opening Hours: (Please note the range opening times and TOPTRACER opening times differ below.)
Weekdays:
RANGE is open 8am – 8pm
TOPTRACER is open 10am – 8pm
Weekends:
RANGE open 8am – 6pm
TOPTRACER open 10am – 6pm
Food and Beverages are available to order directly from and delivered to each individual range bay.
The Proshop 01327 858588 or proshop@whittlebury.com