Join us for our inaugural Christmas wreath making with Carrie from Pembridge Farm Flowers.
Choose from Tuesday 5th or Wednesday 13th December from 6.30pm - 8.30pm. Prosecco and mince pies will provide the festive sustenance while you make your gorgeous wreaths with the help and guidance of Carrie's expertise.
The wreath making will take place in our festively decorated Courtyard at Whittlebury Hall hotel with Carrie Deeley from Pembridge Farm Flowers.
The wreaths are made using a willow base, then covered in sustainably sourced British moss, then decorated with evergreen foliage (some from the Whittlebury Estate) and embellished with seed heads and a velvet ribbon. The wreath will be fully compostable should you wish except for the velvet ribbon and it's pin fixing.
You will be provided with everything you need to make your wreath:
A willow base
A pot of moss
Twine for fixing moss on
Secateurs
An Apron
Greenery
Seedheads, pine cones, feathers etc
Ribbon
More about Carrie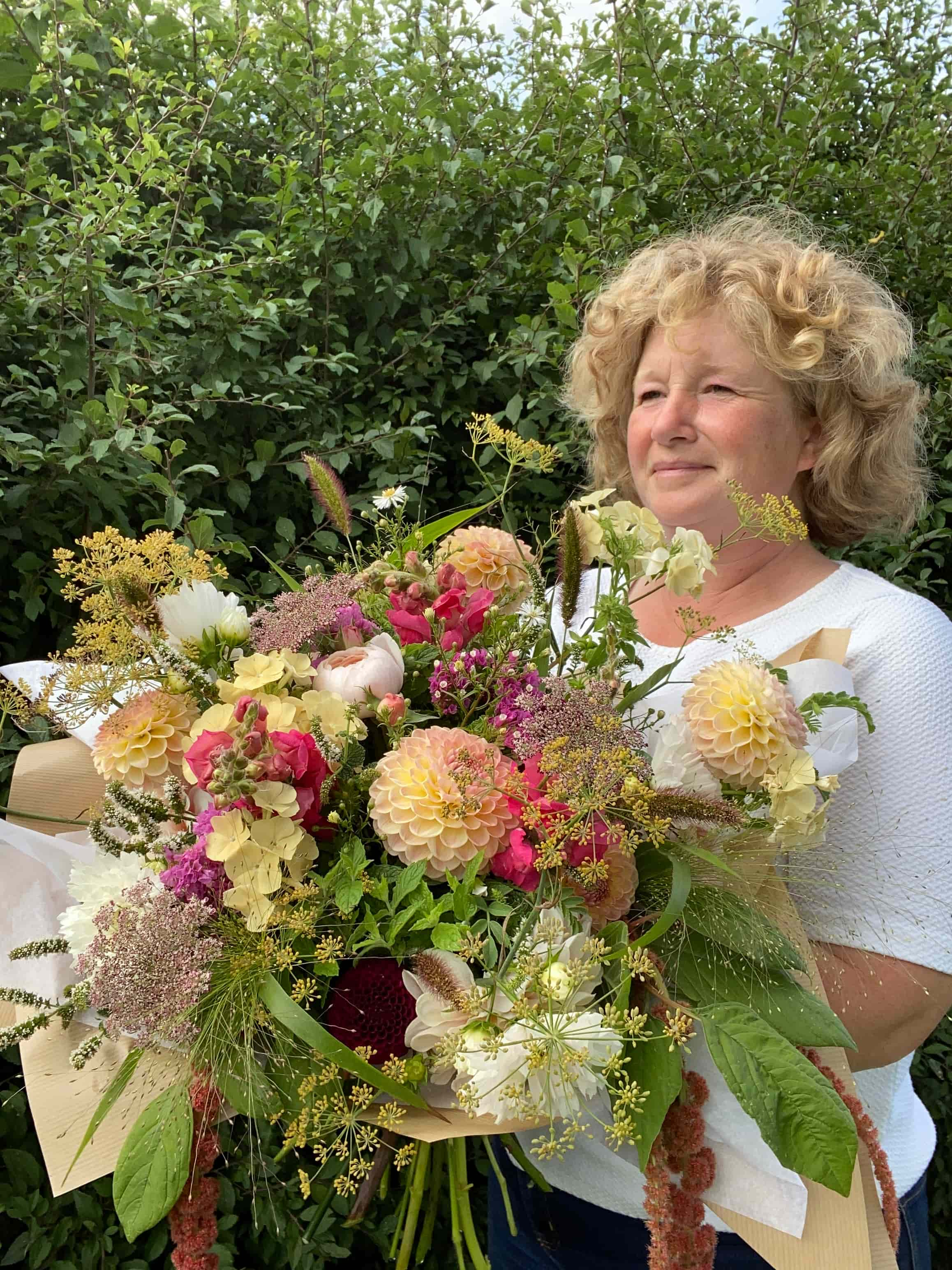 Pembridge Farm Flowers is run by Carrie together with her husband Tom and their young family. We run a mixed livestock farm alongside the flower field on the Oxfordshire\Buckinghamshire border.
Carrie is a creative person at heart. Previously she was an interior designer so her eye is always drawn to colours, textures and movement in flowers and foliage.
We grow on the flower field using peat free compost, minimal chemicals and use the manure generated on the farm to continuously improve our heavy clay soil. The more we improve the soil the better the plants will grow, the more biodiversity we will encourage and the more moisture it will retain especially in the summer months.
Our aim is to grow beautiful, scented British flowers and make them available to as many local people as is possible. We sell our flowers in bouquets directly to retail customers, in cut buckets to florists, in wedding flowers and as funeral flowers too. We try to grow flowers that are scented, and unusual in colours, textures and varieties.
Our fresh flower season usually runs from April to October. then we move into dried flowers and fresh, Seasonal Christmas wreaths and decorations.