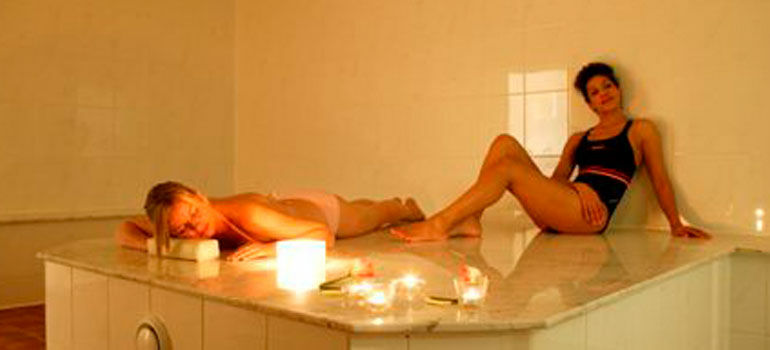 Also known as a Roman Hot Bath, the Caldarium is a large-scale warm air bathing room and was a central feature of the Roman lifestyle: a lifestyle that was both luxurious and healthy. A typical feature of the Caldarium is the constant, beneficial, radiated heat that emanates from the stone walls, floors, seats and reclining areas. These are the perfect conditions for anyone wishing to experience deep relaxation.
The low humidity means that bathers can stay in the Caldarium for a relatively long period of time.
The intense warm feeling of the Caldarium penetrates deep into the body, stimulating the circulation and regenerating the body's natural energies. This powerful effect has often been regarded as having healing properties. Tense muscles relax, the skin becomes smoother, stress melts away and joint pain is eased.