Whittlebury is open for bookings for the British Grand Prix 2018. The current dates for the Grand Prix weekend are the 6th - 8th July 2018.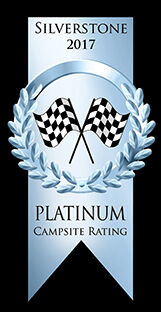 Pitches are available on both the Golf Course & Farm Campsites and a limited number of electric hook ups are available.
For the British Grand Prix we charge 7m x 7m plot from Tuesday through to Monday for one vehicle. We only allow one additional car or 2m space per plot.
Prices (based on 3 nights):
£175 per plot

£295 per plot (with electric hook up)
British Grand Prix Parking
Whittlebury Park's Grand Prix parking is a secure parking area with direct access to the Silverstone Racing Circuit and FREE access to the F1 Racing Fan Village. Parking rates are:
Pre-book daily rates: £25 per day Book here

Pre-book daily rates: £50 per day (Sunday) Book here

Pre-book weekend (3 days) rate: £85 Book here
'On arrival' rates are subject to availability, and issued on a first come, first served basis. We advise pre-booking parking to avoid disappointment on the day.
Please note that we have a not pets allowed policy on site.
For more information on British Grand Prix 2018 at Whittlebury Hall, please click here