After a long day watching the British Grand Prix we like to provide our campers with the best in entertainment so they can have a few drinks, something to eat and then maybe get those dancing shoes on and the vocals ready to rock the night away !!
This year with have three bands returning to us as they know how to entertain our camper residents!!
THIRD YEAR AT WHITTLEBURY PARK CAMP SITE - THURSDAY NIGHT - ROCKAOKE are the UK's original, BEST and only SPECIALIST live karaoke band, inviting their audience to "live the dream" by taking to the stage and singing with a live rock band…
FOURTH YEAR AT WHITTLEBURY PARK CAMP SITE - FRIDAY NIGHT - Helter Skelter are an exceptional party band based in Huddersfield West Yorkshire. Helter Skelter's Ultimate Party show incorporates the very best of rock, indie, Brit pop and pop from the 60's to the present day. Helter Skelter focus their show purely on the audience and NEVER fail to deliver! Helter Skelter's sheer energy and total dedication will make your evening totally and utterly unforgettable. Helter Skelter cover a range of bands and artists from The Rolling Stones to the Kings of Leon, The Beatles to James Bay, Queen to U2 right through to The Killers and Snow Patrol. No one at your party will be left out as their set will appeal to all ages and tastes and bring it all together for a spectacular finale that is unforgettable!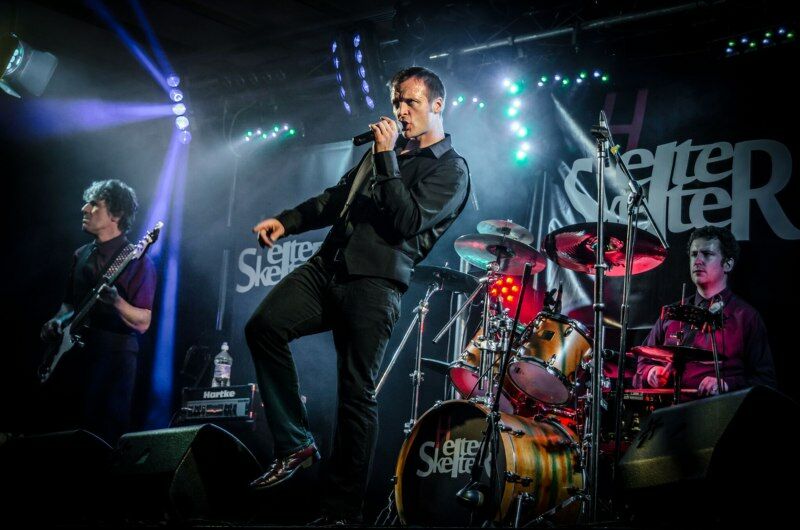 NINETH YEAR AT WHITTLEBURY PARK CAMP SITE - SATURDAY NIGHT - Band Substance – Performing for over 13 years. An electric, energetic, magnetic 4-piece rock band covers band with a desire to entertain every audience. Music from over 4 decades, delivered in a powerful way leaving the crowd begging for more.