#TBT Kimi Raikkonen racing Sky Sports on lawnmowers at Whittlebury Hall in 2014
Hovercraft racing with Kimi Raikkonen, Johnny Herbert, Martin Brundle and Crofty - Friday 6th June 2018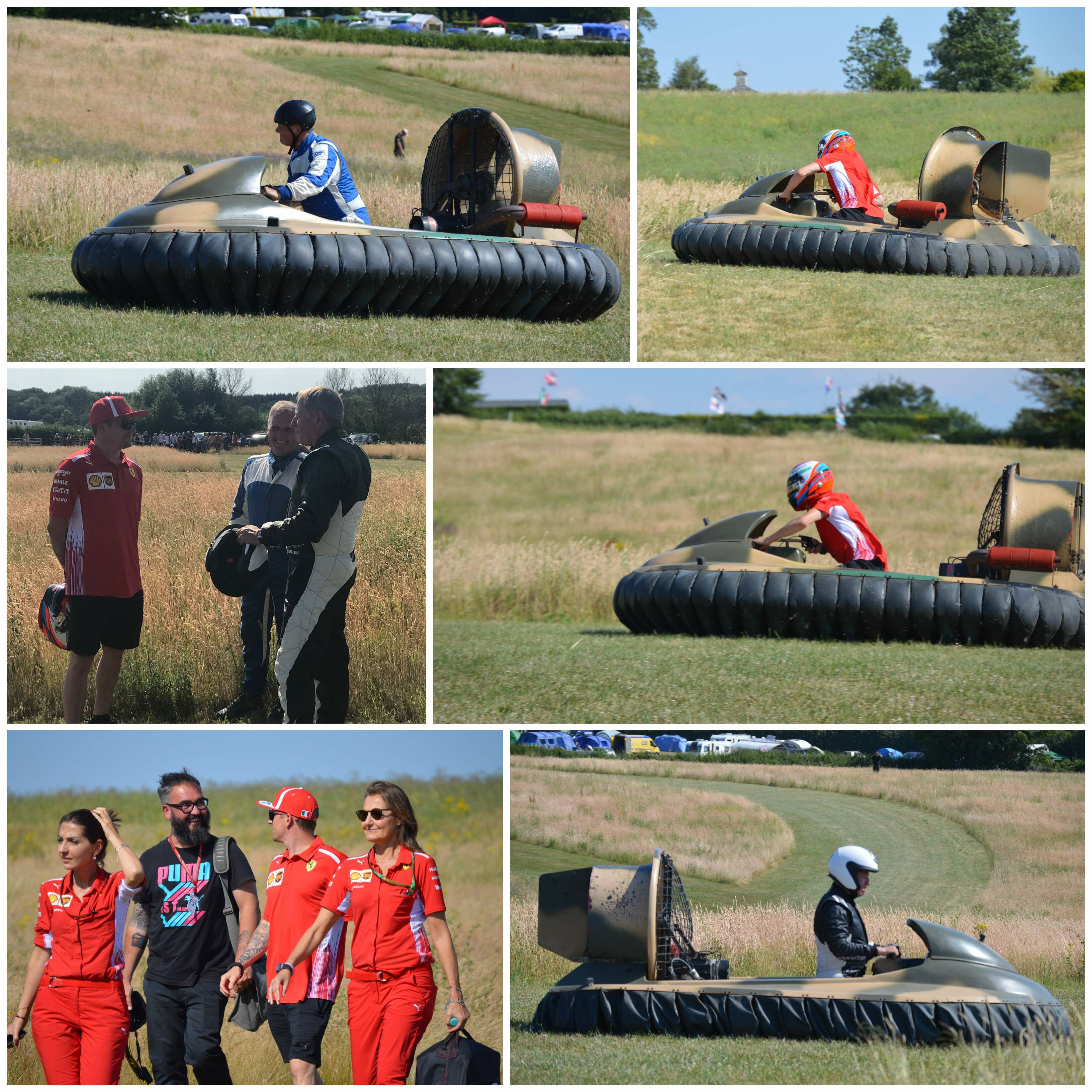 Grand Prix Whittlebury Moments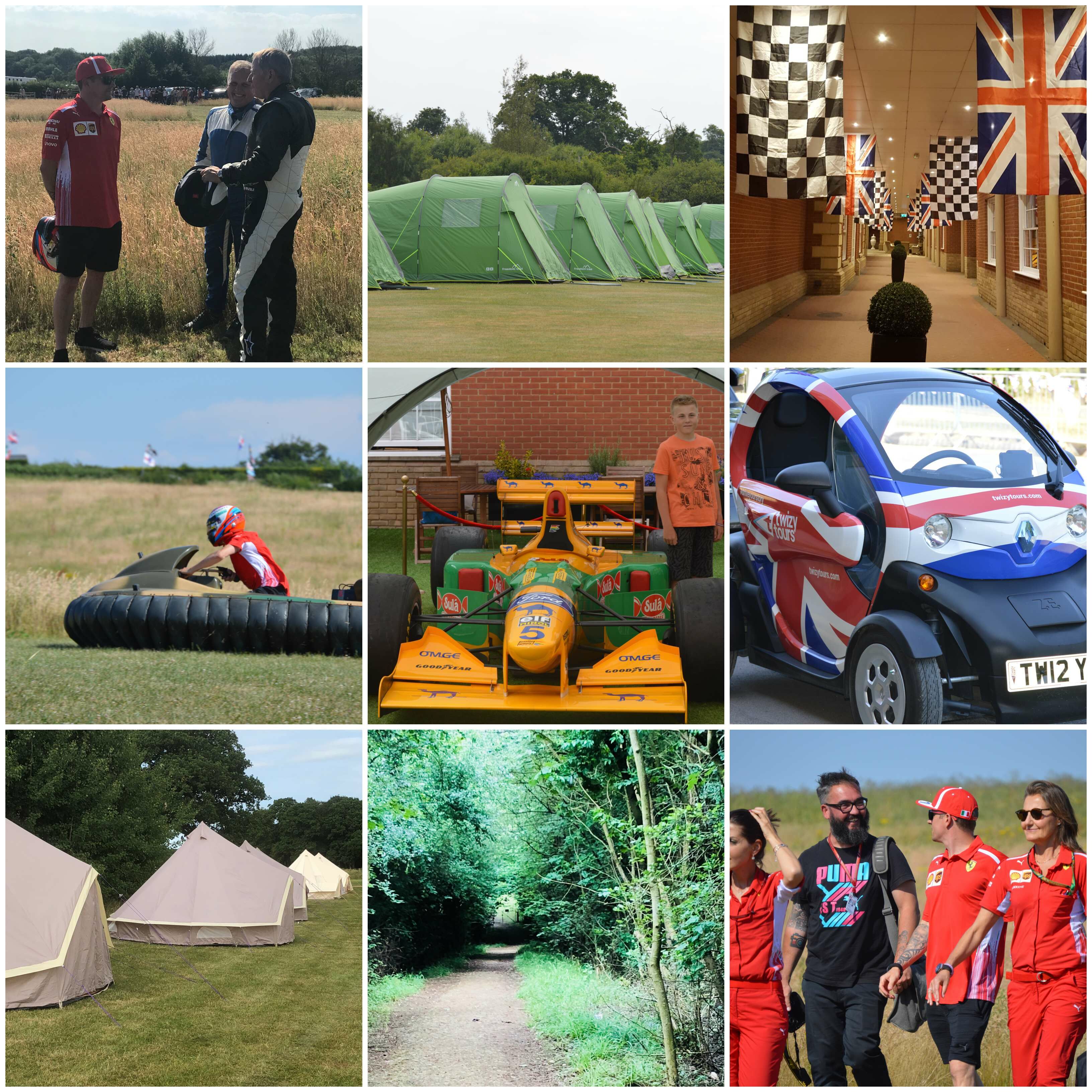 Grand Prix Whittlebury Staff Moments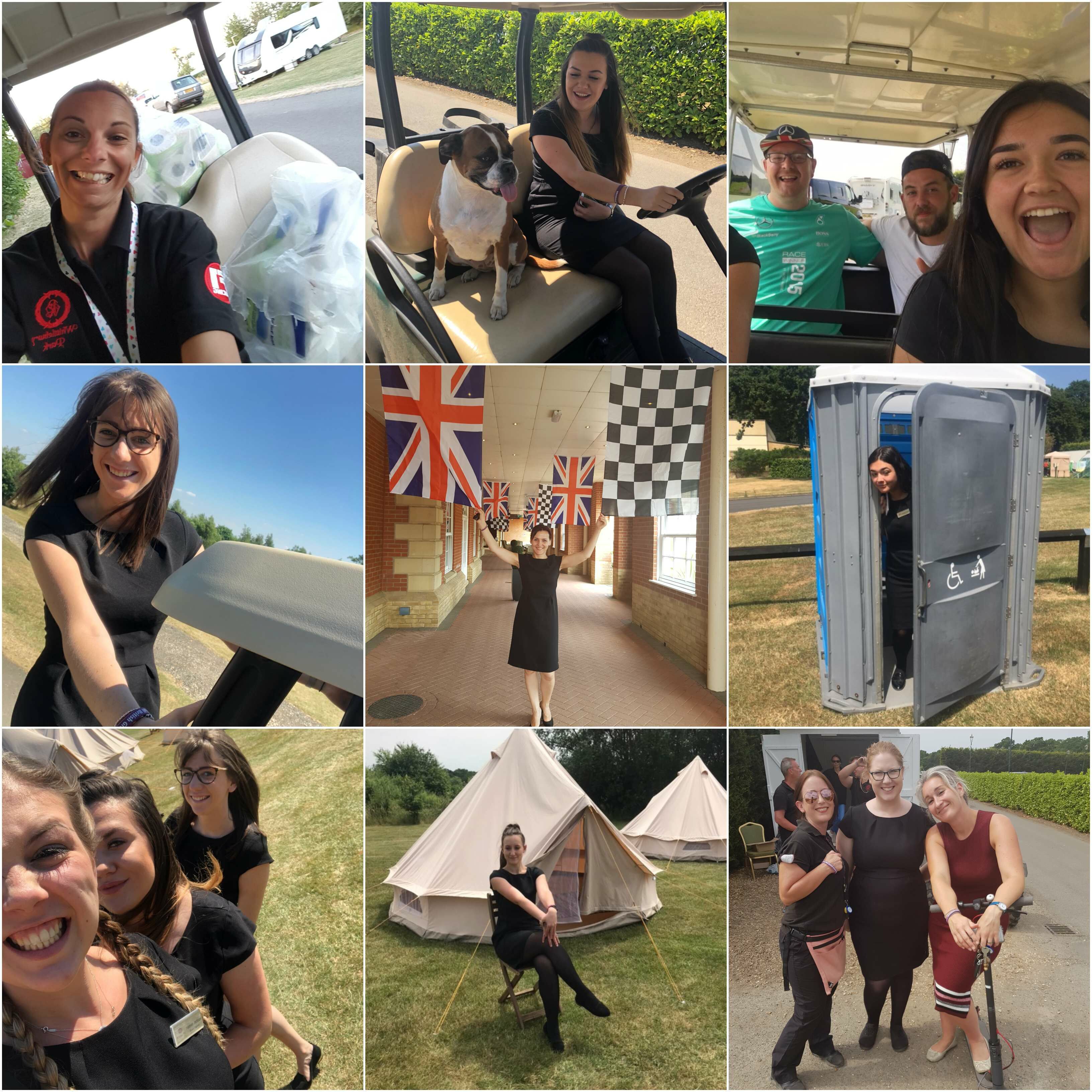 Grand Prix Whittlebury Friday moments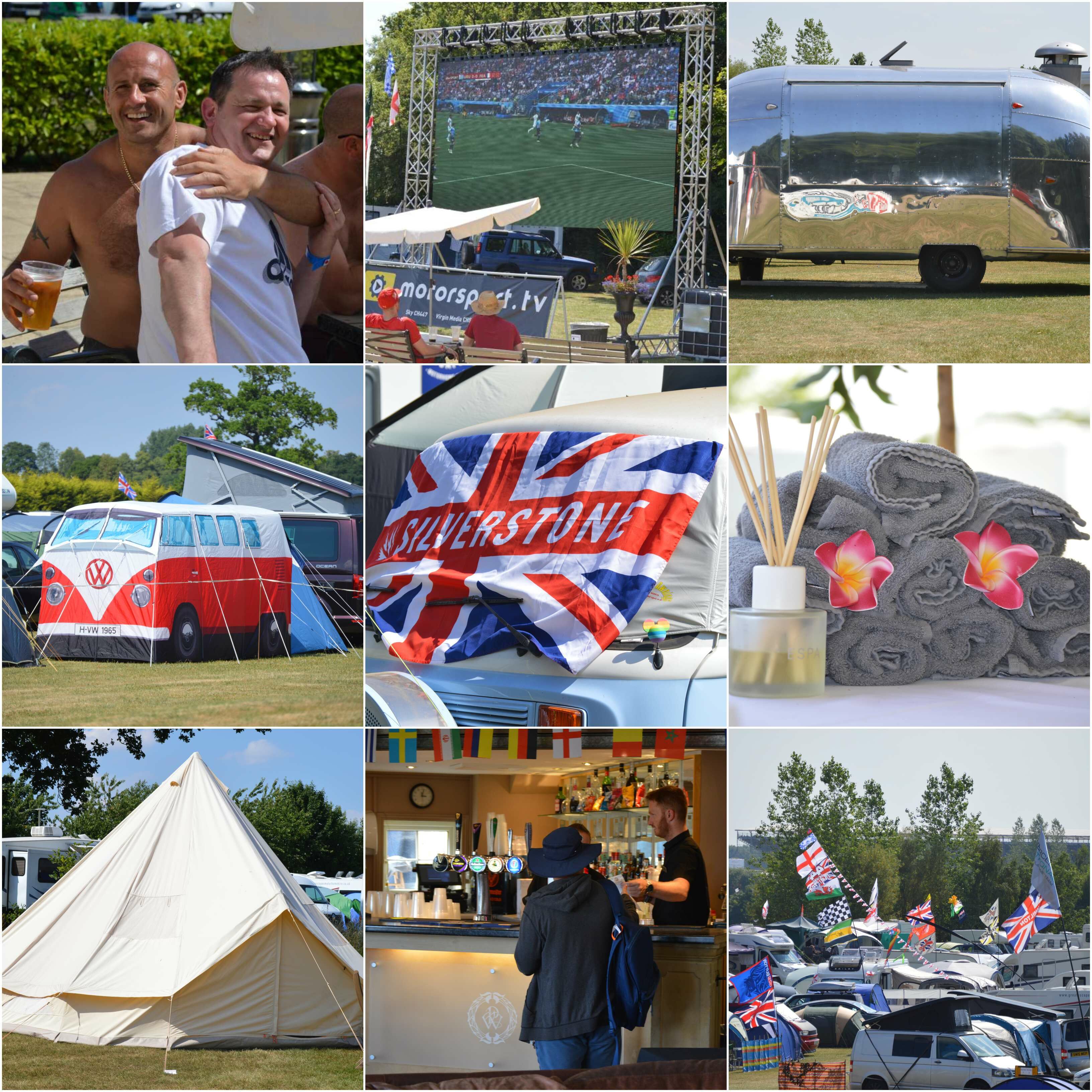 Grand Prix Whittlebury Red Arrows moments
Grand Prix Whittlebury weekend moments
Here are a few messages that we received about 2018....
Dear Sarah & team,
I wanted to express my thanks for your efforts behind the organisation & provision of the camping experience for the British Grand Prix.
I've been attending the British Grand Prix since 1995, and been in a variety of muddy fields until we discovered you 5 years ago....since when, if I couldn't get a place with you, I wouldn't come. The comparison to where we've stayed before.....well, there isn't one.
As an otherwise independent wheelchair user, who travels solo in my adapted motorhome, this event is the only one where I need carers - and your team are fantastic at ensuring my cousins ( who take on this task for this event) are placed opposite so they can do the necessary should an episode happen whilst I'm with you.
This year, my neighbour in the Atrium fell unwell, and I witnessed the professionalism of your staff in action as they dealt with him whilst they waited for the ambulance.
The facilities are always kept to a good standard and in the years where the weather has not been so kind, you have been prepared with pathways, mats and equipment to tow vehicles out.
Your staff are friendly, kind, helpful. Those on the gate even remembered me from last year, which when I discovered how large the camping area was ( ventured to the Lake for first time) is even more incredible.
Arrivals and getting to your allocated pitch is stress free.....that takes some very good organisation. The little extras such as the pamper tent, the tea/coffee van & (very popular with my cousin who bought several items) merchandise stall, really add a special value.
Of course we all come to watch the F1, but the facilities you provide make this a memorable event.
Thank you & please thank all the staff involved for their hard work...it is very much appreciated
Kindest regards & see you next year
**********************************
Morning Sarah,
Bet you are all breathing a huge sigh of relief now the manic week-end is over? How lucky we all were that the weather was so brilliant!!
I just wanted to send this little thank you note for your assistance in finding such a perfect slot for our motorhome, all was absolutely great and the gate-staff so incredibly helpful every single day, it really was a pleasure to be there.
I do hope you will all be well rewarded for the hard work you put in to make sure the 'camping' guests were looked after in such a helpful and friendly manner, you all deserve it.
Many thanks again,
Warm regards,
*********************************
Dear team Whittlebury
I just wanted to thank you again for all your help and patience over our car park booking for the Grand Prix weekend. The pass came in good time and we found the whole system very straight forward, everyone very helpful and the actual parking site fantastic - we hadn't expected to be so close and to experience so little queuing. It massively reduced the stress (for us) of the trip - and was specially welcome in the exceptional heat!
I don't know if there is anyone else to whom we should pass thanks (including the friendly staff doing the checks and directing traffic) but perhaps you would be able to do that.
Best regards
*********************************
I would like to pass on to you some feedback from last week at the Grand Prix.
On Weds afternoon I was taken ill, your first aiders were very prompt in arriving and assessing an ambulance was needed which they promptly called for.
As my condition got worse they made a phone call to 999 again telling them things were very serious and asking for immediate attendance. The Ambulance was sent from the circuit I believe and got to me very quickly. It was a heart attack and In less than an hour after them arriving I was in John Radcliffe Oxford having a heart operation.

I can only give your staff the highest praise and thanks for what they did for us last week. Tom, Toby and Cathy (I'm sorry i don't have last names) were fantastic without their help who knows what the outcome could have been. They all came to the van to enquire about me and Cathy gave us a parking pass to park near Becketts gate. I can only walk for about 10 mins at a time so this enabled me to get to see the race. We had to leave the caravan behind as I am banned from driving for a bit and Toby was kind enough to make sure it was in a safe place until the AA collected it.
Your staff were exceptional, as they always have been in the 15 years we have been staying on Atrium and it would be fantastic if you could pass on my sincerest thanks to them. They deserve the highest praise and are a credit to yourselves. Thank you so very much.
Once again, thank you to all at Whittlebury,