After a long day watching the British Grand Prix we like to provide our campers with the best in live music so they can have a few drinks, something to eat and then maybe get those dancing shoes on and the vocals ready to rock the night away !!
This year with have some amazing bands entertain our camper residents!! (Time Schedule TBC)
Friday Night
Helter Skelter – Delighted to welcome back for their Fifth Year at Whittlebury Park
Helter Skelter are an exceptional party band based in Huddersfield West Yorkshire. Helter Skelter's Ultimate Party show incorporates the very best of rock, indie, Brit pop and pop from the 60's to the present day. Helter Skelter focus their show purely on the audience and NEVER fail to deliver! Helter Skelter's sheer energy and total dedication will make your evening totally and utterly unforgettable. Helter Skelter cover a range of bands and artists from The Rolling Stones to the Kings of Leon, The Beatles to James Bay, Queen to U2 right through to The Killers and Snow Patrol. No one at your party will be left out as their set will appeal to all ages and tastes and bring it all together for a spectacular finale that is unforgettable!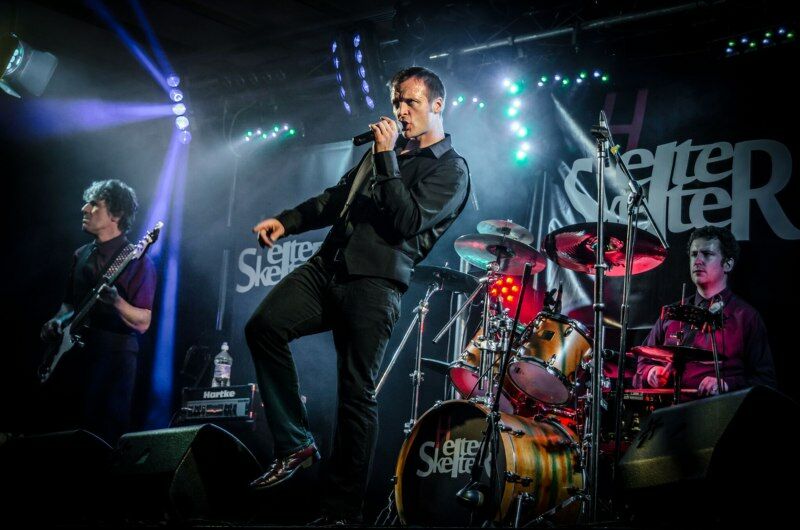 Saturday Night
The Eclectix – New band to Whittlebury Park
The Eclectix will be bringing back an old favourite to Whittlebury Park this year. An exclusive dinner and dance event and also celebrating 30 years of Whittlebury Campers. Highly recommended, the Eclectix are a collective of musicians with a wealth of experience in the entertainment industry,
The Eclectix perform a unique blend of Dance, Disco, Rock, Pop, Rock 'n' Roll and Soul songs from the last four decades, and can help sprinkle stardust over any event! The Eclectix go that extra mile to make sure you get exactly what you want!
Whittlebury Park are very excited to have them here on site this year
Beer Tent - Band Substance – Longest running band at Whittlebury Park
Back by popular demand
An electric, energetic, magnetic 4 piece rock covers band with a desire to entertain every audience. Music from over 4 decades, delivered in a powerful way leaving the crows begging for more. Come join the energy