We aim to provide as much as possible onsite for your convenience and enjoyment, for 2019 we have...
Camping Shop Essentials
F1 Merchandise Shop
Mobile Phone Charging Points (across the camp site)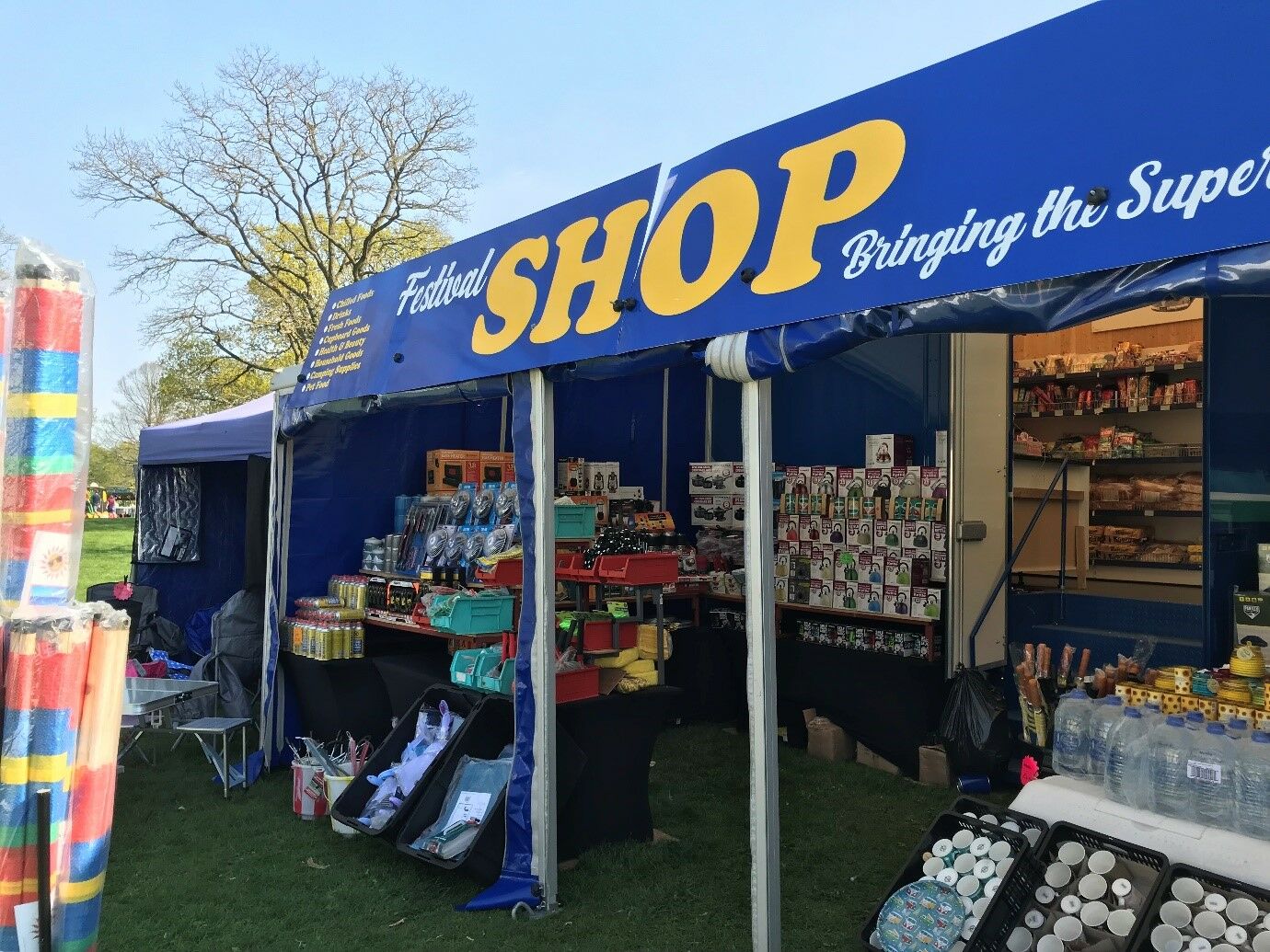 On site this year to provide all your essentials is the Festival Shop.
Mick and his team have a variety of goods and camping essentials for you to purchase this year at Whittlebury Park for the British Grand Prix.
Available on site and located close to the Paddocks and main entrance of the Camp Site from Tuesday 9th July through to Monday 15th July.
Opening Hours are:- 7.30AM TILL 11.00PM Tuesday to Monday
Some of the items available to purchase are:-
Toiletries
Kitchen essentials
Tablets
Camping essentials (kettles, plates, saucepans, torches, heaters, cookers, guy ropes, sleeping bags, airbeds, BBQs)
Newspapers
Cigarettes
Nibbles
Bread
Eggs
Sausages, Bacon, Burgers, Pork Pie, Sausage Rolls, Cornish Pasties
Butter, cheese, milk
Tea, Coffee, Hot chocolate, Sugar
Cereals
Pasta, rice, baked beans, tomatoes, soup