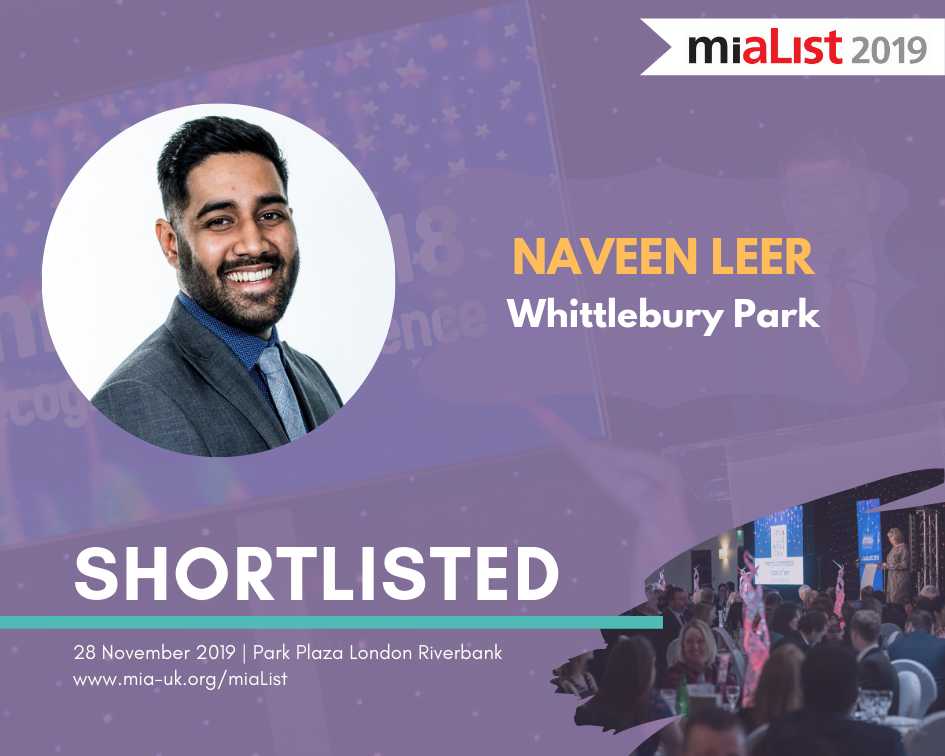 Whittlebury Park's Conference & Events Office Manager, Naveen Leer has been shortlisted for the miaList 2019.
The individual award recognises individuals who go above and beyond and play an instrumental role in making their organisation successful. The award is open for anyone associated within the meetings, hospitality and events industry.
The nominations were assessed by some big industry names including Gill Smillie of Conference Venues Countrywide, Mark Gallen of MG Sales Performance, Robert Kenwood of YOU search & select, Lacy Curtis-Ward of The Lensbury, Amanda Thurlow of ACCA and Paul Southern of Central Hall Westminster.
Naveen is Whittlebury Park's current Manager of the Year and is supported by a team of 11 within the Conference & Events Sales team. His nomination was supported by Commercial Director of Whittlebury Park, Marc Webster; " Naveen has demonstrated the ability to be able to roll his sleeves up to show his team how to provide an improved guests experience by leading by example and not just giving direction. He is a natural, unassuming leader that puts the development of his team and the guest experience first, and is always on hand to share his experience so that his team continually learn, develop and evolve."
The next stage is a judging lunch on September 3rd and then the celebratory lunch on November 7th at Central Hall in Westminster.