AJ started off in 2016 doing motocross, after a few months of hitting the jumps and and the dirt he wanted to try karting instead.
AJ showed good potential, so we progressed to try out door karting.
AJ's first experience of out door karting was October 2016 when he did a two day event with several other young drivers as in introduction at Thruxton where he came first out of all the drivers, some with less experience some with more, from that point the next step was trying to get into the MSA racing.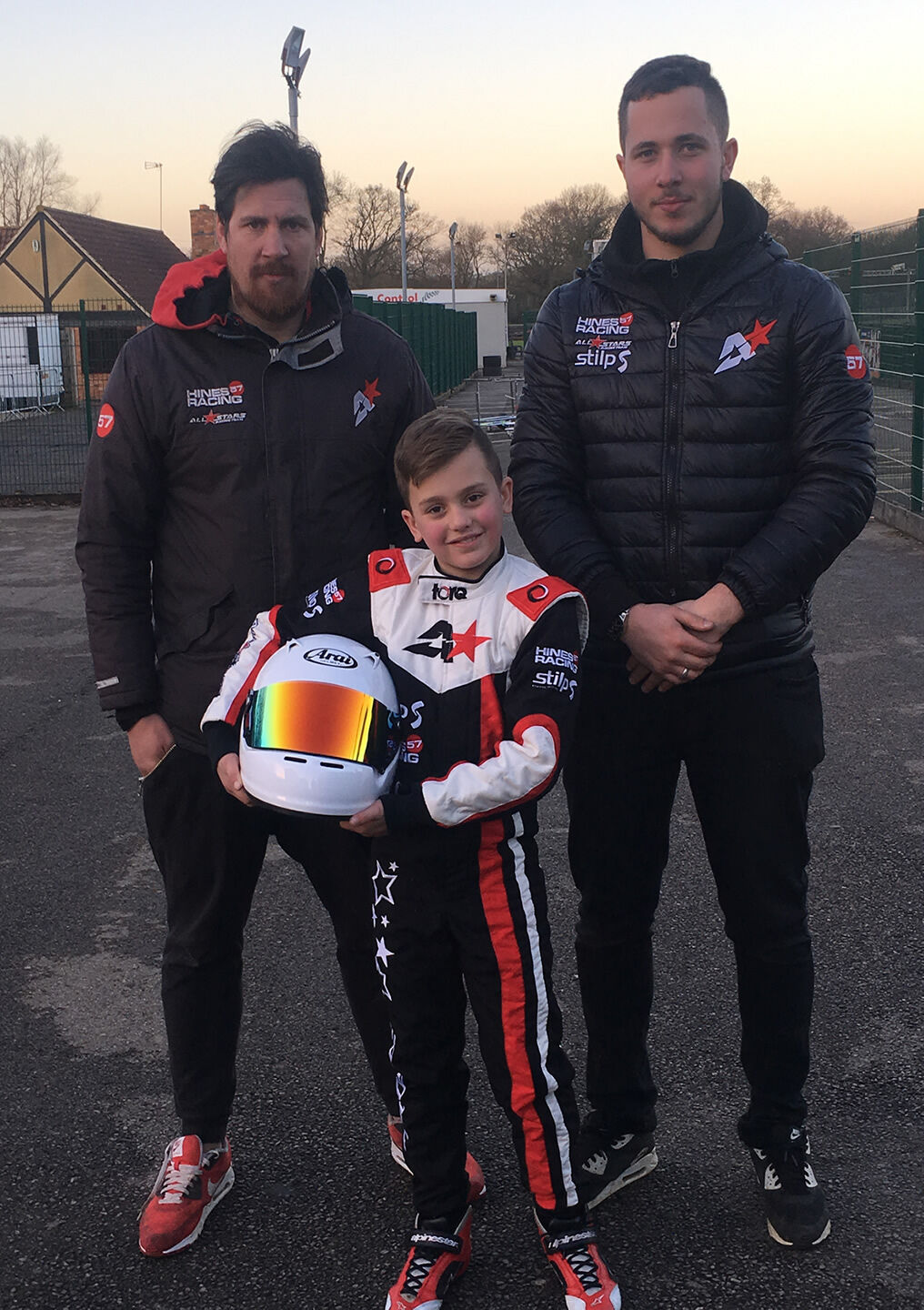 With the help and guidance of Tom Kimber-Smith who had arranged a test day with Jordan Stilp and Luke Hines in November 2016, everyone saw something in AJ and saw his natural ability and dedication with the treacherous rain and wind, AJ still never gave up and kept pushing showing good strong character.
After a few weeks of deciding to go with a Team or go solo, it was decided to join with Allstars in January 2017 and start testing through January and February. AJ got his MSA licence in February 2017 and had his first race at Shennington Kart Track end of February.
It has been a long hard year for AJ with the usual ups and downs of any sport but with the dedication and perseverance AJ had some good results and got within a few tenths of some really fast drivers.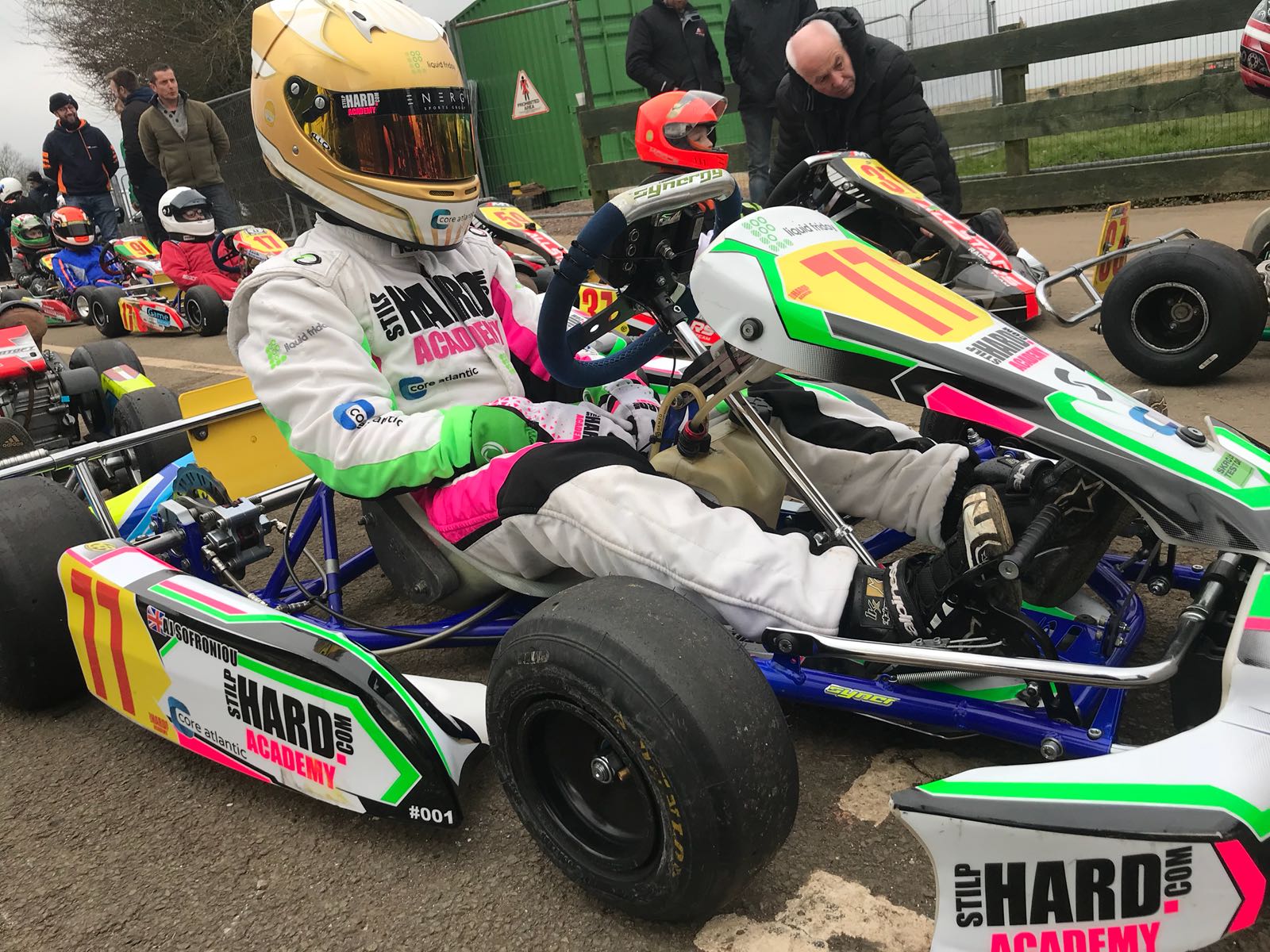 At the end of 2017 AJ signed with Jordan Stilp and Stilp Hard Academy which in affiliated with the race team Team Hard, and is looking forward to 2018 season and entering the Super One British Championship in only his second year of driving as Rookie, which in itself is a big step and achievement to go into so early in his career.
AJ gets a lot of help on and off track, especially with help form his two sponsors Core Atlantic and Liquid Friday and with management and personal development with Energy Sport Group, and Tom Kimber-Smith.
In 2019 AJ raced for Professional Kart Team Croc Promotions. He moved up to the X30 class, and is competed in the 2019 MSA British Championship.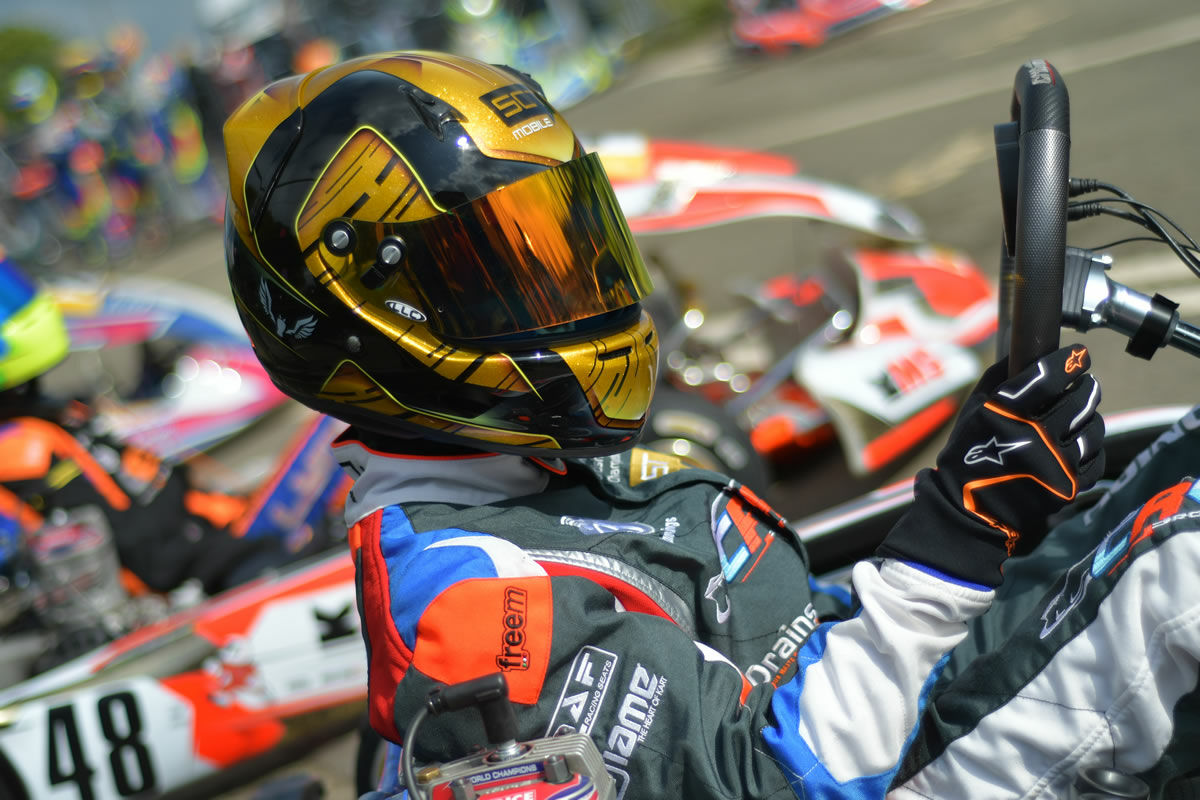 AJ has now had two years in cadets,one year in X30 Mini and now moved up to the X30 Junior class, and is competing in the 2020 Euro series.
Find out more about AJ77 Racing here www.aj77.co.uk